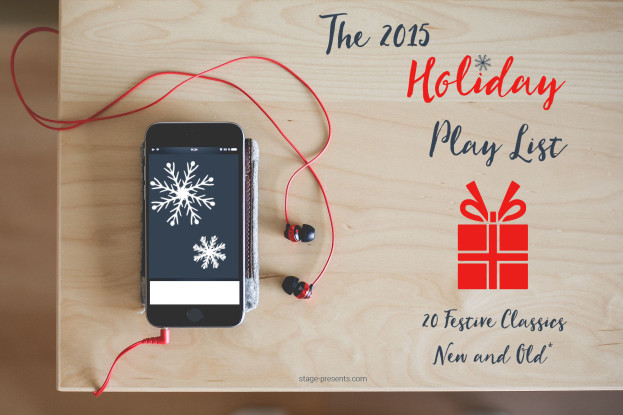 Stockings are hung by the Chimney, the decorations are up, your whole house is smelling like William Sonoma, and you've already started planning out your Menu.  What's left?  The perfect backdrop to the Season, your 2015 Holiday Play List.
I am always chomping at the bit to throw on the Christmas Music.  So hubby and I collaborated and came up with this list of Our Favorite Holiday Songs.
 All I Want for Christmas is You (Mariah Carey)
 This Christmas (Chris Brown)
Someday at Christmas (Stevie Wonder and Andra Day)
My Favorite Things (Luther Vandross)
Have Yourself A Merry Little Christmas  (Ledisi)
Give Love On Christmas Day (Johnny Gill)
Let It Snow (Boys II Men)
Away in A Manger (Tamar Braxton)
I've Got My Love to Keep Me Warm (India Arie & Joe Sample)
Mistletoe (Justin Bieber)
Where Are You Christmas? (Faith Hill)
My Grown Up Christmas List (Kelly Clarkston)
The Christmas Song (Whitney Houston)
Santa Baby (Eartha Kitt)
Winter Wonderland (Tony Bennett & Lady Gaga)
Wonderful Dream (Melanie Thorton)
Silent Night  (The Temptations)
Merry Christmas, Happy Holiday  ('N Sync)
Little Drummer Boy  (Destiny's Child)
I'll Be Home for Christmas  (Lady Antebellum)
What are your favorite Holiday Tunes?  Share them with us in the comment sections below.