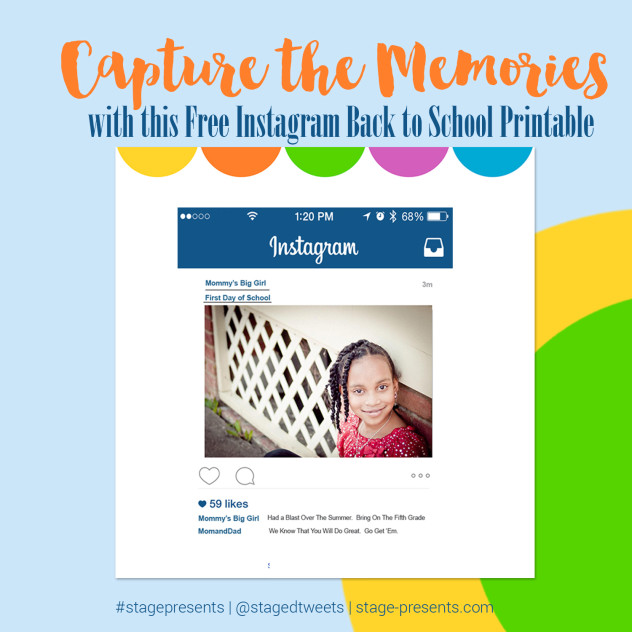 In our house, the first day of school is a big deal.  So each year I try to come up with fun ways to commemorate the end of summer and kick off the school year.  As the kids get older, it gets harder to come up with new and innovative things we can do together and enjoy.   But lucky for me, my girls share in my love of Scrap booking and Creating Photo Books.   My kids enjoy scrolling through my Instagram Feed, but they are too young to have a page of their own.  So, I came up with this fun Instagram Printable that I knew they would love.  It was something that they could "make their own"  by adding their own words and choosing a picture and then we could add it to our Yearly Family Photo Book.  You can read more about this here.
Since we enjoyed it so much, I thought I would share Our Free Editable Instagram First Day of School Printable with all you Scrap booking and Shutterbug Moms, or anyone who just wants a keepsake to remember this Special Day.  And, the best part is that you don't need any fancy Photo Editing Software, you can edit it in Microsoft Word.  But, feel free to edit it in ANY Software you choose.

Here's What You Will Need:
Some of Your Own Creativity
Your Computer
Printer
Scissors
Scrap Booking Background Pages (Optional)
Embellishments (Optional)
It's Super Easy!!  Download Your Template Here.  Open Your Document.  Personalize your text. Add a 4×6  Picture.  Fit Picture to the Available Space and Save.  Print and Voila you have a Keepsake to Remember.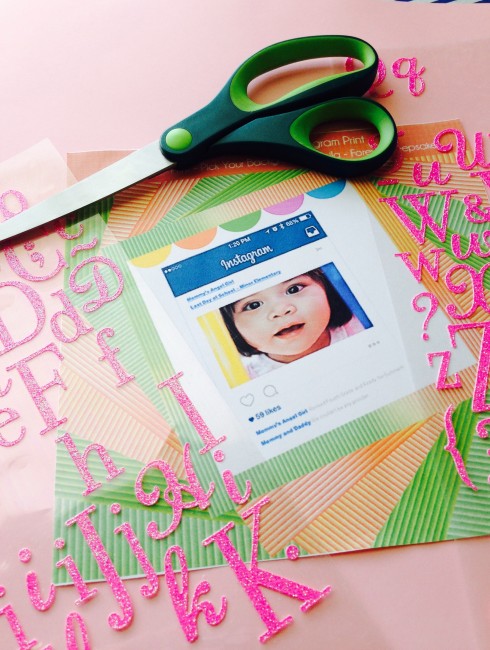 There are always a host of emotions that come with the first day of school, some good, some not so good. I think I probably think about it a lot more than the kids do.  They are just excited to wear their new clothes and see their friends.  Here's to a GREAT 2015-2016 School Year.
"You're Off To Great Places.  Today is Your Day. Your Mountain is Waiting, So Get On Your Way." – Dr. Seuss