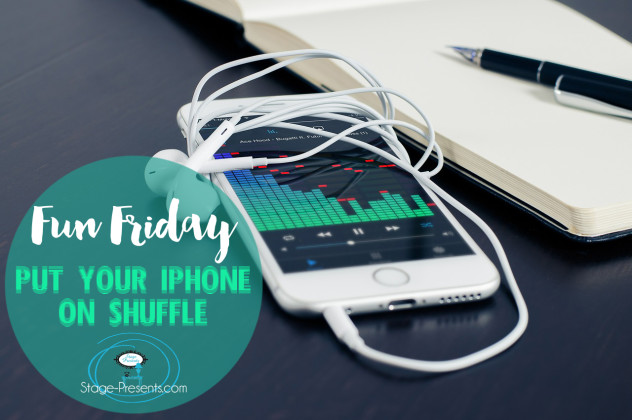 They say you can tell a lot about a person by the music they listen to.  I am not sure how true that is.  But, for Fun Friday this week, I decided to give you a Glimpse into the Avenues of my Soul(giggle).  So I put my iPhone on Shuffle and recorded the first 10 songs that popped up.
1.  Baby's In Love (featuring Kid Ink) – Jamie Foxx
2.  Backup Plan – Angie Stone
3.  Best Friend Remix – Olivia & 50 Cent
4.  Best of Me – Anthony Hamilton
5.  Black Roses (featuring Claire Bowen) – Nashville Cast
6.  Brave – Sara Bareilles
7.  A Change is Gonna Come – Sam Cooke
8.  Cost is Too High (Not to Love) – Adaline
9.  Dreaming with a Broken Heart – John Mayer
10.  She's Got A Way – Billy Joel
That took some Bravery on my part.  Enjoy the Official Video for Brave by Sara Bareilles
That was fun!!  Ok, now that I spilled the beans.  Time for you to Share the first 10 Songs that show up in Your iPhone Shuffle.  I'd love to get to know you.  Consider sharing using #toptenshuffle.