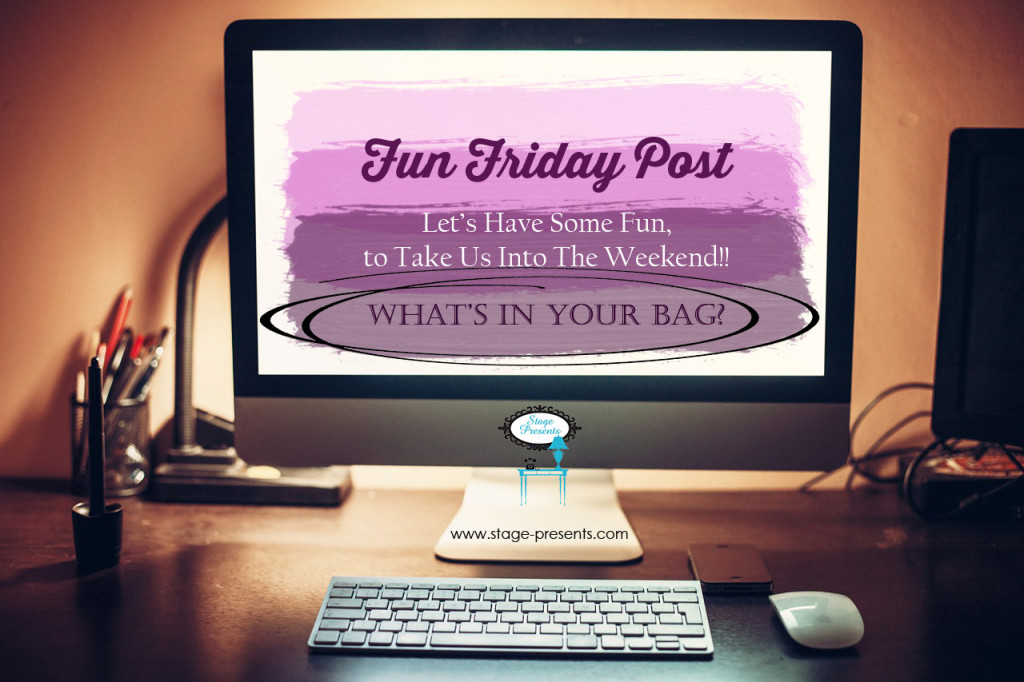 I always find myself intrigued by the many and varied Instagram, and Pinterest posts on "What's In Your Bag?"  So, just for fun, I thought I would do one as well.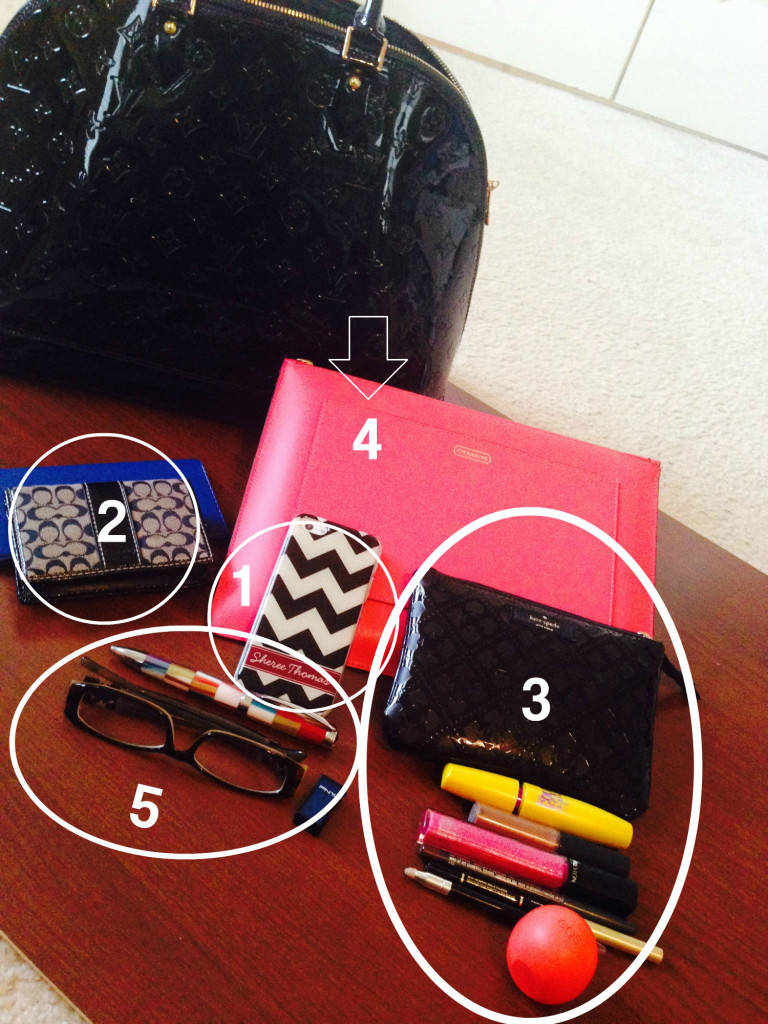 I thought I kept a lot in my bag, or at the very least that my bag was Heavy, but some of you have me beat.  My list is kind of small.
iPhone w/Personalized Case (shhhhh.. don't tell hubby I have way too many phone cases.)
Business Card Case – Never leave home without it, you never know when you will need to plug your business.
Cosmetic Case – (I'm not a big makeup person, so for me, its just Lip Gloss, Eye Liner, Mascara and More Lip Gloss.)
iPad (It's like an extension of my arm, when I am not at home.)
Glasses(cause, I am pretty blind), and my Favorite Pen that the Hubby Got Me in Year One.  And, even though it's not pictured here, I normally carry a spare pen, because I don't share my special one with anyone.  And, baby girl's Epipen Jr. (She has severe food allergies.)
NOTE:  After I wrote this, I thought I should go back and add that this is what is in my bag, after I pull out all the receipt, spare coupons, and, when I am traveling alone.  With kids in tow, there is normally 2 mini packs of  Kleenex, Hand Wipes, Candy, and Occasionally Some Bags of Chips, or some other On The Go Snack.  We are passed the age of Diaper Bags, so my Bag tends to double at times.  Yeah me…
OK, so I shared.  Now, it't your turn.  What's in your Bag?  Link Up Below.  I can't wait to see what special things you have in your bag.