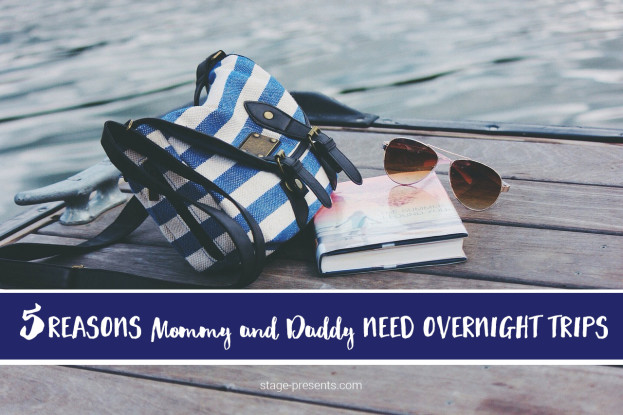 You love your kids and being their parent is one of your greatest joys.  Right?? Of course it is, but it's probably also the reason, you worry too much, don't get as much sleep as you used too.  And… are in serious need of some ALONE COUPLE time.  [Enter the Mommy and Daddy Guilt.]  But, honestly there is nothing wrong with wanting or needing that alone time.  In my opinion, it is crucial to the success of a relationship.
Intimacy.  You remember what that is right?  The two of you alone without any little voices screaming for Mommy & Daddy. Watching a movie without having to pause it. Emotional Closeness.
Get Away. You may be thinking that it's enough just to have the time alone.  But, being away from home, makes all the difference.  When you are at home, you are more likely to look around and see all the things that need to be done.  Getting away even for a night, checking into a hotel and letting other people take care of your needs, while you take care of each other, is priceless.
Decompress.  Clearer and Cooler heads prevail after you have had some rest.  It helps when faced with making big decisions whether it be for you as a couple or for the entire family.  Or maybe you just need to get your mind right as you head into the new work week.
Rejuvenate.  I know that you have been on vacation and when you came back you felt like you needed another vacation.  You know why that is, you probably had to wrangle the kids, lol?  If you can, convince your significant other to participate in a couples massage, or a mani and pedi, or any spa type activity. Even if you do nothing, but take a long nap, wrapped in each other's arms.  It could go a long way towards you feeling like you got some rest and relaxation.
The Health/Well being of your marriage.  Anything worth having is worth devoting time to.  It is so easy to get so wrapped up in the day to day family life, that you forget that you were individuals before you were parents.  Spending time alone allows you to rediscover each other, continue to have firsts together and keep the marriage fresh, new and healthy.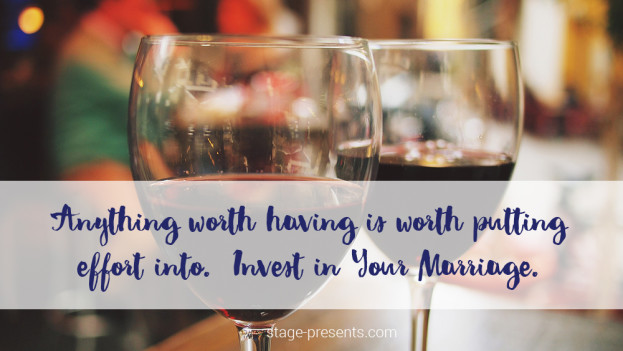 My disclaimer:  I am not an expert by any means, I can only speak to what works for us. We(hubby and I), are just coming off a Couple Weekend celebrating his birthday. It's been a while since we have been able to have some alone time and just those few days reminded me of how important time together really is. What are some of your favorite ways to get away, even if it is just for one night?