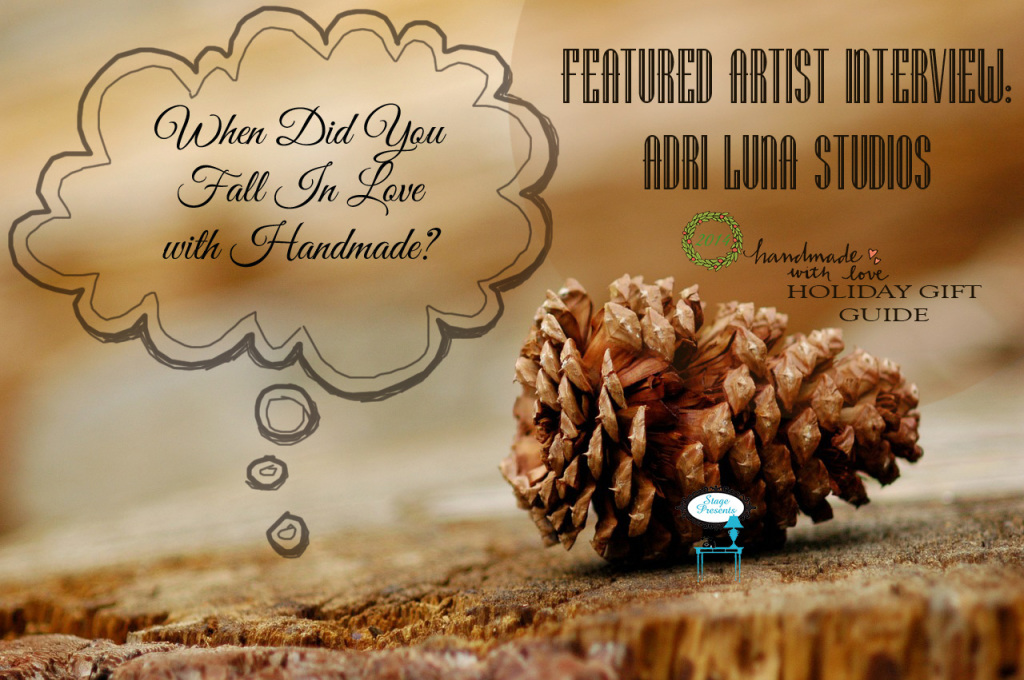 When did you fall in Love with Handmade?
I feel in love with handmade when I realized it was higher quality and you can see the love and work people put into their products. I would rather work two days jobs to pay my bills so I can make art because it's a creative tornado that has ups and downs but ultimately is the most rewarding thing I could ever do.
What does your Shop have to Offer its Patrons?
My shop offers small paintings, drawings, prints, paper sculptures and note card sets.
Do you have any upcoming sales or local appearances?
I will be selling at the Hello Art First Friday Show in Kansas City, Missouri on December 5th and at a local arts and craft show on December 6th in Smithville, MO.
Where can you be found?
I can be found all over the internet!
– My website is www.adriluna.com
– www.pinterest.com/adritheartist/
– www.facebook.com/adrilunastudio
 Your Favorite Piece (as of right now)!!